Website
Matthew O'Hare
The Guardian
Covid cases at UK food factories could be over 30 times higher than…
Tory councillors in revolt over plans to accelerate housebuilding
Croydon police killing: man held on suspicion of supplying gun
Ancient sculpture put up for auction in UK to be returned to Iraq
Trump says overturning Roe v Wade 'certainly possible' with Amy Coney…
Swiss voters reject EU immigration curbs, exit polls suggest
Firms plead for Brexit deal as coronavirus leaves industry reeling
Schools in England told not to use anti-capitalist material in teaching
Armenia imposes martial law after clashes with Azerbaijan
Culture secretary plays down reports BBC critics were offered top jobs
Covids second coming: how did Britain get back in this mess?
Coronavirus live news: three more Welsh counties face local lockdowns;…
Madrid in standoff with government over Covid-19 lockdown
BBC News
Covid: Culture Secretary Oliver Dowden defends students' university return
Croydon police shooting: Man arrested on suspicion of supplying firearm
Sri Lanka returns 'hazardous waste' to UK
Negative interest rates: Bank of England policymaker defends plan
Coronavirus: Labour 'sympathetic' to rebel MPs over virus law
Coronavirus: David Lammy warns that people are 'bubbling out of pubs' due…
Covid lockdown: Three more Welsh counties face local restrictions
Sharp Covid-19 infections spike in Scottish teens
Dowden offers hope for smaller football clubs
Bottas wins as Hamilton fails to equal wins record
Swansea garage fire: Homes evacuated at Pentrechwyth
The Register
Brexit travel permits designed to avoid 7,000-lorry jams come January…
Key API management platform for UK public sector scrapped: DWP ends…
HubSpot must prove core sales features to be taken seriously in…
Epic, Spotify, ProtonMail and pals rise up as one against Apple's 30%…
Microsoft sprinkles a little Skype Meet Now integration on Windows 10 for…
NHS COVID-19 launch: Risk-scoring algorithm criticised, the downloads,…
New Microsoft Exchange, SharePoint, Project Server versions inbound, but…
Ethernet failure on Swiss business jet prompted emergency descent, say…
England's COVID-tracking app finally goes live after 6 months of work -…
News updated 27th September 2020 at 4:27pm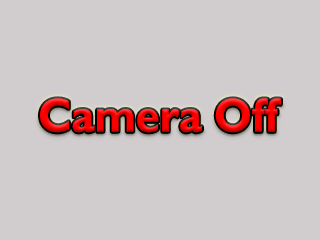 Hello and welcome to the website of me, Matthew O'Hare. I hope you find something interesting during your visit.
I work in IT, specialising in SAP consulting, with technical and functional expertise in Human Resources and ABAP/4 programming. My company is called Sherwood HR. I've also been known to produce web applications, using Linux, Perl, Bayonne and MediaServer.
You'll find links along the top of the page, covering many of my interests such as music, food and drink, SAP, Linux and Perl. If you're feeling inquisitive you can watch my ant webcam.
Alternatively, why not have a look at some rocket pages or jump straight to a launch?
I love listening to, and playing, music. The last thing I listened to on my Transporter was I Better Be Quiet Now, by Elliott Smith from the album Figure 8.
This site uses style sheets for formatting, if your browser doesn't understand them you may find that the layout is less than perfect. Several browsers do offer at least partial support for style sheets, these include the most recent versions of: Mozilla, Opera, Netscape Navigator, Microsoft Internet Explorer and Konqueror. Many other browsers are also available.
Weather in Ravenshead
Current weather: Sunny day
Temperature: 12.6°C
Wind: 9mph NNE
Relative humidity: 65.2%
Pressure: 1014hpa
Visibility: 40000m
Dew point: 6.3°C

My PGP key | Fingerprint: B9F0 9F40 6CD7 BDF1 72C3 0F05 33E4 E614 382A 781F